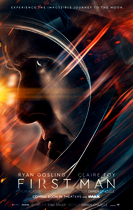 A Biopic on the life of the legendary American Astronaut Neil Armstrong from 1961-1969, on his journey to becoming the first human to walk the moon. Exploring the sacrifices and costs on the Nation and Neil himself, during one of the most dangerous missions in the history of space travel.

The cast includes: Ryan Gosling, Claire Foy & Jason Clark.
12:30
PERFORMANCE DETAILS
Mon 22nd October
Cinema Name:Cinemac, Macclesfield
Screen:Cinema Screen
Certificate:
Start Time:12:30
Running Time: mins.
Approx End Time:12:40
2D / 3D:3D
Subtitled:N
Wheelchair Access:Y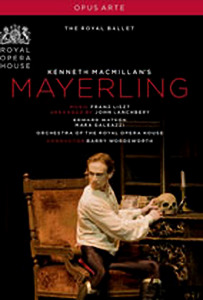 Showing As Live on 22 October from recording on 15 October

Dangerous desires, family secrets and political intrigues twist through every moment of daring choreography in Kenneth Macmillan's ballet inspired by true events.

Choreography: Kenneth Macmillan Music: Franz Liszt Arranged and Orchestrated by John Lanchbery

Mayerling is a classic of the Royal Ballet repertory, with its emotional depth, haunting imagery, and one of the most demanding roles ever created for a male dancer. Kenneth Macmillan choreographed a complex work around the psychologically tormented heir to the Habsburg Empire, Crown Prince Rudolf. From the start, the glamour of the Austro-Hungarian court is contrasted with the undercurrents of sexual amd political intrigue that drive the story to its violent climax. The large cast allows for impressive ensembles in additional to the ballet's many solos of distinctive character and pas de deux of disturbing eroticism. This ballet, bursting with intensity, madness and passion, proves that sometimes the truth is more scandalous than fiction.

Appriximate running time: 3 hours 15 minutes, including two intervals