The ruined aftermath of a bloody civil war. Ruthlessly fighting to survive. the Macbeths are propelled towards the crown by forces of elemental darkness.

Shakespeare's most intense and terrifying tragedy, directed by Rufus Norris, will see Rory Kinnear and Anne-Marie Duff return to the National Theatre to play Macbeth and Lady Macbeth.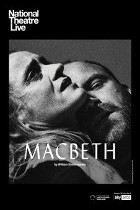 Kenneth Macmillan's powerful telling of Manon and des Grieux's tragic love is a masterpiece of modern ballet, set to music by Massenet.

Manon's brother Lescaut is offering her to the highest bidder when she meets Des Grieux and falls in love. They elope to Paris, but when Monsieur G.M. offers Manon a life of luxury as his mistress she can't resist. With the Lescauts' encouragement Des Grieux cheats at cards in an attempt to win Monsieur G.M.'s fortune. They are caught. Manon is arrested as a prostitute and deported to New Orleans, followed by Des Grieux. On the run, Manon dies from exhaustion.

Kenneth MacMillan's source for Manon was the 18th-century French novel already adapted for opera by Massenet and Puccini. The premiere was given on 7 March 1974, with the lead roles danced by Antoinette Sibley and Anthony Dowell. The ballet quickly became a staple of The Royal Ballet's repertory, and a touchstone of adult, dramatic dance.

MacMillan found new sympathy with the capricious Manon and her struggle?to escape poverty. Designs by his regular collaborator Nicholas Georgiadis reflect this, depicting a world of lavish splendour polluted by miserable destitution. MacMillan's spectacular ensemble scenes for the whole Company create vivid, complex portraits of the distinct societies of Paris and New Orleans.

But it is Manon and Des Grieux's impassioned pas de deux – recalling the intensity of MacMillan's earlier Romeo and Juliet – that drive this tragic story, and make Manon one of MacMillan's most powerful dramas.

APPROXIMATE RUNNING TIME: 2 HOURS 35 MINUTES, INCLUDING TWO INTERVALS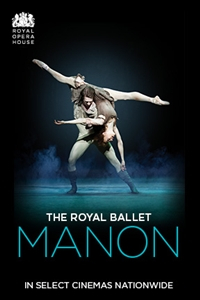 The Royal Ballet presents a new production of Tchaikovsky's magnificent classical ballet, with additional choreography by Liam Scarlett and designs by John Macfarlane.

Swan Lake has had a special role in the repertory of The Royal Ballet since 1934. While remaining faithful to the Petipa-Ivanov text, Scarlett will bring fresh eyes to the staging of this classic ballet, in collaboration with his long-term designer John Macfarlane.

Prince Siegfried chances upon a flock of swans while out hunting. When one of the swans turns into a beautiful woman, Odette, he is enraptured. But she is under a spell that holds her captive, allowing her to regain her human form only at night.

Swan Lake was Tchaikovsky's first ballet score. Given its status today as arguably the best loved and most admired of all classical ballets, it is perhaps surprising that at its premiere in 1877 Swan Lake was poorly received. It is thanks to the 1895 production by Marius Petipa and Lev Ivanov that Swan Lake has become part of not only ballet consciousness but also wider popular culture.

That success is secured not only by the sublime, symphonic sweep of Tchaikovsky's score, but also by the striking choreographic contrasts between Petipa's royal palace scenes and the lyric lakeside scenes created by Ivanov.

APPROXIMATE RUNNING TIME: 3 HOURS, INCLUDING TWO INTERVALS